PET FOOD INDUSTRY MARKING & CODING SOLUTIONS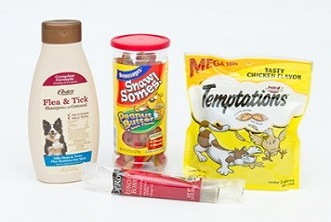 With increased demand for production and a higher importance on accuracy, Diagraph can provide the marking and coding solutions essential to your pet food manufacturing operations. In an industry with a wide array of pet food varieties – dog, cat, wet, dry – and packaging types – metal cans, foil pouches, paper bags and more – your coding equipment should not only be able to keep up with your evolving industry needs but continually maximize your production lines.
Industry Challenges: Diagraph's technical or customer support staff can help you navigate the various options available to ensure your coding technology provides solutions to the operational and product traceability challenges in the pet food industry:
s on quality assurance and safety, you should have reliable printers on your production line. Diagraph crafts coding solutions according to your unique requirements and considers your products and end-users. Your coding operations should always reflect the quality of your product and support uptime activities.
Industry Challenges: Our customer or technical support specialists at Diagraph can help you answer these common questions about your production line and more:
Common Codes: One-line expiration date or production code, lot numbers, bar codes
As your business evolves and new products are being manufactured to meet demand, your marking and coding technology should not limit your innovation. Diagraph can help you discover the best available technology that offers flexibility in your production line and can accommodate ever-changing safety and traceability mandates without it becoming a burdensome downtime activity.
Coding Technology Recommendations By Substrate
NGT Thermal Transfer Series Printers
XL Thermal Transfer Series Printers