PALLET LABELING
PALLET LABELING SOLUTIONS
The Platinum E-Series PA6000 serves as a versatile pallet labeling solution for track and trace, warehouse management and product ID applications. The system enables manufacturers to drive pallet labelers on multiple transit lines from a single controller.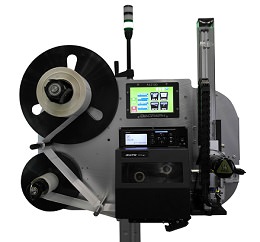 The Diagraph PA7100 print and apply labeling system's all-electric design frees manufacturers from the inconsistencies and high costs of plant air, enabling unparalleled one-to-one label-to-product placement.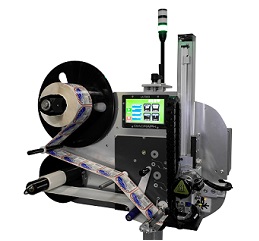 This all-electric pallet labeling system consistently prints easily scanned "license plates" on every pallet. Easily print ship date, time, pallet number, count number, inventory, plant information, product ID graphics, logos, barcodes and more.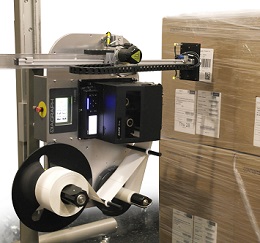 The E-Tamp features quick snap-action return. This allows for accurate placement for labels up to 6" long.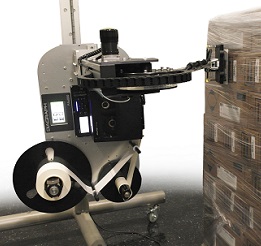 The E-FASA is ideal for front and side apply and side and real apply pallet labeling applications. Its pivoting knuckle tamp pad allows for fewer failure points and adjustments.
Leasing Options Available
Prefer to lease equipment instead of buy? Call us today to learn more about Diagraph's flexible leasing programs that allow you to keep up with the latest technology for a low monthly rate.