THERMAL INDUSTRIAL INKJET PRINTERS
Automated Label Applicator in Malaysia
An efficient labelling applicator system is really crucial for every manufacturer in order to ensure a smooth packaging operation. The right automated label applicators will give out the best value for your product packaging as well as the top-quality label for your products. Since product labels provide detailed product information, ingredients, instructions and many more, it is important to choose the right label applicator with the best specification and features that will benefit your operation.
Designed with a variety of wipe-on and tamp modules, our range of Platinum E-Series LA4750E label applicators are the best choice that will fulfil your packaging needs. Also comes with a high-speed application, these label applicators can help you give maximum efficiency when it comes to product labelling.
At Diagraph, we offer a series of all-electric, servo-driven, automated label applicator systems that are ideal especially for primary product, case and pallet labelling. Comes with several models that serve different functions, it is important for you to choose the best model for your product packaging.
Are you searching for the best label applicator in Malaysia? Browse through our page to find out more about our label applicators.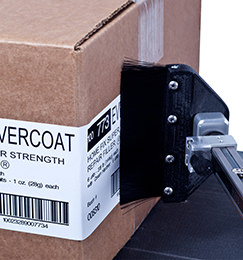 The E-Secondary Wipe Down Corner Wrap applicator integrates seamlessly with the LA4750E to wrap labels from side to rear at higher throughputs.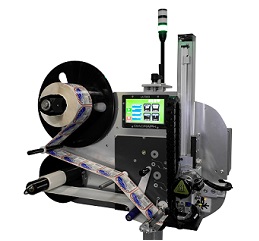 The LA7000 label applicator runs all-electric without the need for unreliable plant air. Comes with simplify system adjustments and compile status feedback as well as the remote access to your entire fleet of labelers.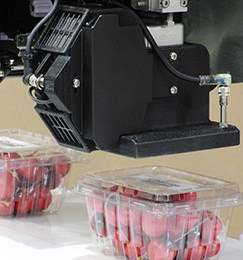 The Platinum E-Series E-Tamp Blow all-electric applicator integrates seamlessly with the LA4750E and allows manufacturers to precisely place labels on the top and sides of delicate or fragile substrates without making any contact from the tamp pad.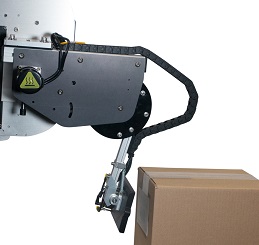 The E-FASA Swing Arm Apply applicator integrates seamlessly with the LA4750E to handle front panel labeling, rear panel labeling, or a combination of front-side or rear-side labeling applications.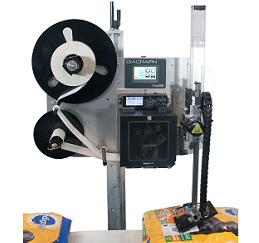 The HST Contouring high line speed applicator integrates seamlessly with LA4750E to reliably apply labels to non-flat surfaces.
THERMAL INDUSTRIAL INKJET PRINTERS
Legacy Products
Diagraph's legacy portfolio includes the following products that have been discontinued for sale. View more to understand your servicing or product upgrade options.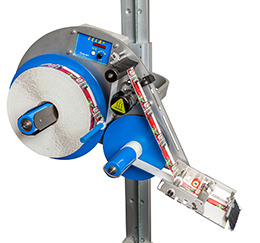 The LELA+ Wipe On Label Applicator features a patented drive roller-free rewind-drive system, taking away the possibility of wearing out and webbing around drive or nip rollers. The system provides manufacturers maximum reliability at speeds up to 120 FPM.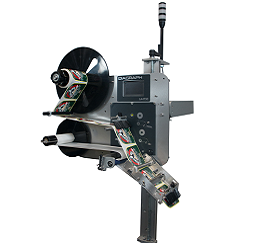 The All-Electric LA4750 Label Applicator System utilizes a fully electric brushless DC servo motor and smart sensing controls to achieve precise label placements during high-speed operations. Available in both wipe and tamp models, the wipe model dispenses labels at speeds up to 800 PPM and the tamp model offers maximum throughput of 120 PPM.
Leasing Options Available
Prefer to lease equipment instead of buy? Call us today to learn more about Diagraph's flexible leasing programs that allow you to keep up with the latest technology for a low monthly rate.