SMALL CHARACTER INKJET CODERS
Linx small character continuous inkjet (CIJ) printers
Diagraph's line up of Linx small character continuous inkjet (CIJ) printers provides a wide range of continuous inkjet coding solutions to meet every budget, line speed, production environment and substrate material need. Linx continuous small character inkjet printers are known for industry leading printhead reliability and extended maintenance intervals, allowing for fewer interventions.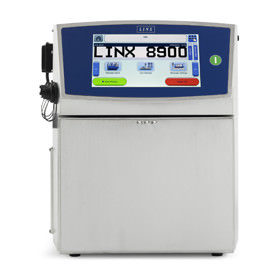 The 8900 series of Linx continuous inkjet printers feature a simple user interface allowing for quick message setup and intuitive daily operation. This line up of printers can print up to 5 lines of alphanumeric text, produce high quality machine readable barcodes and achieve line speeds up to 1,230 feet per minute.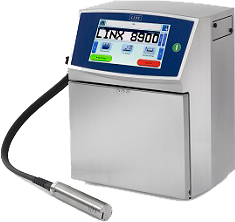 Linx 8900 Plus Series
Faster print speeds, enhanced mix cycle methodology, and extended service intervals make the Linx 8900 Plus Series printer a reliable solution for creating a wide range of high contrast marks on bottles, jars, wire, cable, extruded plastic, and parts. This lineup of printers is available with soft pigmented black, blue and yellow inks.
SMALL CHARACTER INKJET CODERS
Legacy Products
Diagraph's legacy portfolio includes the following products that have been discontinued for sale. View more to understand your servicing or product upgrade options.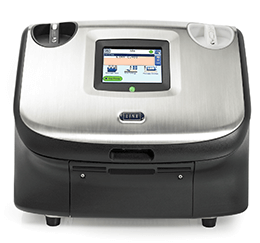 The Linx CJ400 small character continuous ink jet coder has a radically new design from previous LINX CIJ printer models. It features the Easi-Change® Service Module: up to 3 lines of print; color touchscreen; and is compact, lightweight, and the most portable CIJ printer under 30lbs. Easily moves from one production line to another.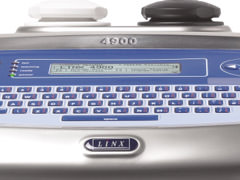 The Linx 4900 continuous ink jet printer is designed to meet everyday product coding and marking requirements and to provide low total cost of ownership and simple, trouble free operation for product identification.

Leasing Options Available
Prefer to lease equipment instead of buy? Call us today to learn more about Diagraph's flexible leasing programs that allow you to keep up with the latest technology for a low monthly rate.