SMALL CHARACTER INKJET INKS
SMALL CHARACTER INKJET INKS
Diagraph carries a wide range of Linx inks to support applications using any of the Linx small character inkjet(CIJ) printers. Linx inks are specially formulated to keep Linx CIJ printers running at peak performance and will accommodate a variety of production environments, process-specific needs, and substrate types. Discover which Linx ink will best suit your specific inkjet coding requirements or ask one of our experts.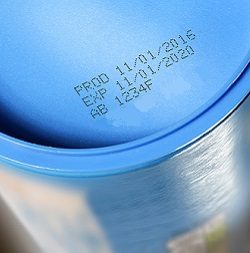 For excellent adhesion and durable marks on porous or non-porous materials, Diagraph offers numerous varieties of Linx general-purpose black dye inks. Ideal for creating a high-contrast code on most packaging types like paper, metal, glass and plastics. Linx general-purpose black inks come in different ink and solvent bases (MEK, acetone, ethanol) and a range of drying times
Food and pharmaceutical products that need codes for traceability or consumer information require inks that meet Food and Drug Administration (FDA) regulations. Diagraph offers Linx Red food grade 6100 and Blue food grade 6120 and 6220 inks that are rated for food and pharmaceutical consumption.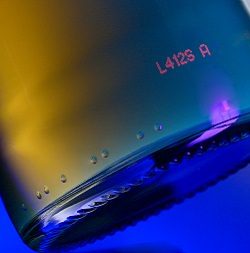 Manufacturers of high-value products like electronics or imported spirits take preventive measures against counterfeiting through authenticity codes. Clear UV-readable 1121 and clear security 3160 inks provide an unobtrusive method of marking products – allowing manufacturers to track and verify products through the supply chain without compromising the integrity of high ticket item packaging.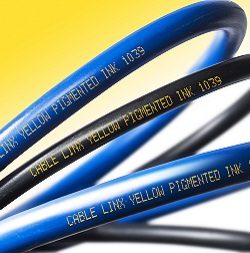 Ideal for applications in electronics, cable, wire, and extrusions, Diagraph carries four Linx soft-pigmented inks in three colors (1009 Black, 1033 Blue, 1039 Yellow, 1079 Yellow) to create high-contrast marks on both light and dark surfaces. These soft-pigmented inks are designed for compatibility with Linx Plus 8900 printers.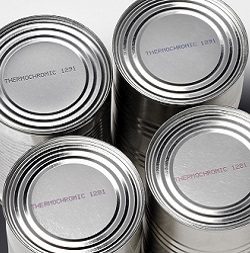 In challenging applications where products undergo additional processes, codes can function as a completion verification by changing color or being removed. We carry Linx black water-removable 1035 and black alkali-removable 1070 inks, common in beverage industry, steel, aluminum and plastic applications. For retort canning processes requiring a visual indicator of a completed sterilization process, Diagraph offers two Linx thermochromic inks – purple to pink 1281 or black to blue 1291.
Leasing Options Available
Prefer to lease equipment instead of buy? Call us today to learn more about Diagraph's flexible leasing programs that allow you to keep up with the latest technology for a low monthly rate.